Today I'm excited to welcome Tim Poulton to The Quarter Life Comeback podcast.
Tim and his wife were making good salaries in London when they realized that they weren't really living the life they wanted.
After moving to the countryside, they started picking up some debt and began an online business to try and do something about it without having to go back to the corporate world.
After a lot of hard work, they're now at a point where they choose how to spend their time each day and are able to spend more time with their family, traveling and living a life that feels more rewarding.
We get into some strategy in this episode for figuring out if online business right for you, plus some tips for how to get started.
"If you're not taking action, you're not gonna move forward" (Tweet this)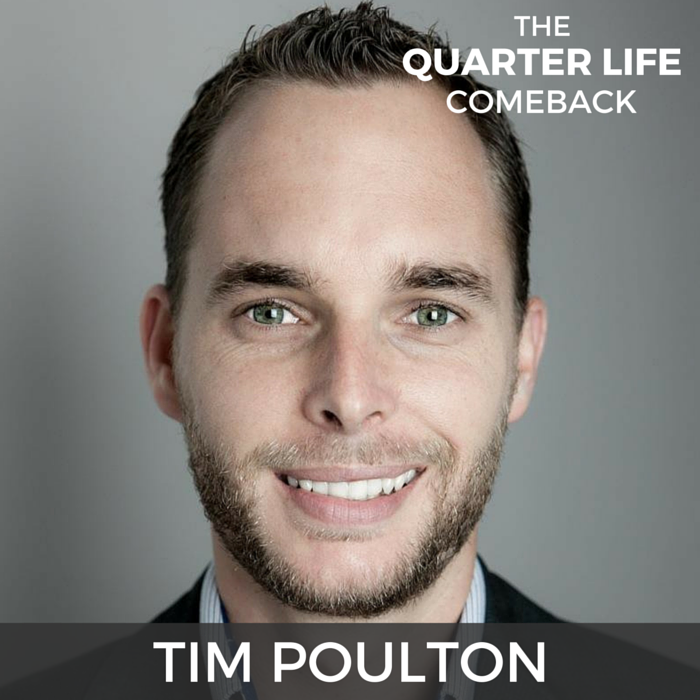 IN THIS EPISODE, YOU WILL LEARN:
How to use your skills to get a job when you aren't qualified
Is entrepreneurship a natural-born talent or can it be developed?
Should you start an online business? (plus Tim's tips for getting started)
How to leverage your day-job discontentment to grow your passion project
How to live without limits regarding your time, money and goals
RESOURCES & LINKS MENTIONED IN THIS EPISODE:
Finally, you can hang out with Tim on the various social media channels below:
Website | Twitter | LinkedIn | Facebook | Instagram
THANKS FOR LISTENING!
If you enjoyed this episode, shoot me a tweet @BryanTeare and let me know your biggest takeaways. Feel free to share it around with your friends so they can benefit from the podcast as well.
Also, I'd be really grateful if you could leave an honest rating & review for The Quarter Life Comeback on iTunes. They're extremely helpful in terms of the rankings and visibility of the show, and I read each and every one of them personally 🙂
Finally, don't forget to subscribe on iTunes or Stitcher to receive new episodes as soon as they go live!
Thanks again for joining me on the show, Tim, and for sharing your story.
P.S. Want to support The Quarter Life Comeback? Now you can by becoming a patron! Click here to learn more.
Intro by Daniella Pellegrini | Music Credit: CharlestheFirst – Letting Go
READY TO CREATE YOUR COMEBACK?
Sign up below to get even more episodes like this as soon as they go live! You'll also receive exclusive subscribers-only content, news, and updates on products and services via email. Unsubscribe at any time.