WELCOME TO THE QUARTER LIFE COMEBACK PODCAST!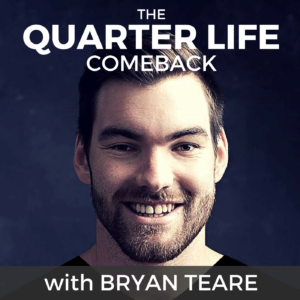 Each week, Bryan Teare interviews various experts, mentors and other inspiring guests to empower listeners to create their own path in life.
Past guests include professional athletes, musicians, authors, speakers, coaches, world record holders, celebrities, producers, University professors, experts, thought leaders, entrepreneurs, journalists, environmentalists, adventurers, psychologists, and even a professional lego builder.
---
WHY THE QUARTER LIFE COMEBACK?
My mission with the Quarter Life Comeback is to empower you to create your own path in life.
However, realizing I am not an expert at many of the aspects required to do so, I decided to launch The Quarter Life Comeback Podcast and interview people who are experts, allowing us all to learn and grow together!
The show has enjoyed early success, reaching number 1 in New & Noteworthy in the iTunes Self-Help category.
Every week, a new episode is released, featuring interviews with a variety of guests, such as:
Experts in the fields of psychology, habits, happiness, productivity, health, relationships, money, etc.
Mentor figures and role models
Other inspiring guests who have created their own Quarter Life Comeback to inspire listeners to do the same
The show is available for download on iTunes, Stitcher, as well as right here on the blog.
SUBSCRIBE, RATE & REVIEW
If you want to get each new episode as soon as it's released, please subscribe to the various channels below:
Also, if you love the show, please show your support by leaving a review and rating on iTunes. It really does a lot to boost the show's visibility and help other listeners benefit from the content. You can see how to do so here.
Plus, I may even read your review right there on the show!
Finally, if you're using your own RSS podcast player and want the direct feed, you can grab that here.
GOT A QUESTION, TOPIC OR GUEST YOU'D LIKE FEATURED?
The Quarter Life Comeback Podcast is YOUR show: a place you know you can come to, learn something new, feel inspired & then go out and rock it!
If you have any speakers or topics you'd like to learn more about, please don't hesitate to let me know. I'll also occasionally be doing listener Q & A solo episodes, so keep those questions coming and I'll do my best to answer.
You can this in one of three ways:
WANT TO SUPPORT THE SHOW?
I'm excited to partner with awesome sponsors for the show who share the same mission and who will bring even more value to my listeners. Your product, service or brand will be exposed to an audience of young adults committed to creating their own path in life.
If you or someone you know is interested in sponsoring the show (I'll give shout-outs, obviously), head on over to the contact page for more details.
Alternatively, you can become a Quarter Life Comeback patron by heading over to my Patreon page.
THE NEWSLETTER
If you want to be the first to know when new episodes are released, then be sure to sign up for the newsletter below.
In it, you'll receive email updates of new content, bonus inside info not available elsewhere on the podcast or blog, occasional special offers, information on products and services, as well as news on new projects before they're released!
Your information is completely private (here's how your data is collected and used) and you are free to unsubscribe at any time (although I will be sad to see you leave).
Simply fill in your details below:
MEET YOUR HOST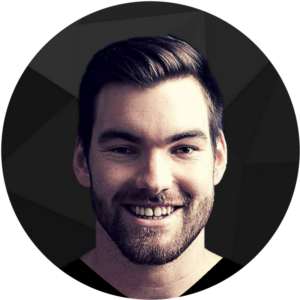 Hey there! I'm Bryan Teare or @BryanTeare on Twitter. I am so grateful that you checked out The Quarter Life Comeback Podcast and I look forward to bringing even more empowering guests and content to your ears in the weeks, months and years to come!
My mission is to empower all the quarter lifers out there to identify what they really want, overcome the obstacles standing in the way and become the hero of their life's journey.
Learn more about me and my work at BryanTeare.com.