Note from the host: Ready to create your own quarter life comeback? Get exclusive subscribers-only content and other cool stuff for rocking your journey by [cp_modal id="cp_id_43e62″]clicking here. [/cp_modal]
Today I'm excited to welcome Daniel Packard to The Quarter Life Comeback podcast.
Daniel Packard is a former mechanical engineer and stand up comedian turned author, speaker, coach and love expert.
However, growing up, Daniel was a bit of a love amateur himself. No matter what he did or how hard he tried, his love life was pretty average. After years of pain and frustration, Daniel realized the source of his disappointment was a lack of self-love. But while people often speak about self-love, nobody was really talking about how to build it.
After ten years of research and experimentation, Daniel has built a very precise and clear model of the mechanics of self-love. This 'Science of Self-Love' gives people a clear and practical understanding of how self-love works, how self-love effects our lives, and how to build self-love on a daily basis.
His book 'Enough Is Enough' and his online course 'Next Level Love' creates a system and tools where 'Love Athletes' (as Daniel calls them) can use their lives as an experiential gym to train themselves using daily 'work-ins' that build strong inner muscles, allowing them to love themselves, and others, at the highest level possible.
"Where did you learn you weren't a 10/10?" (Tweet this)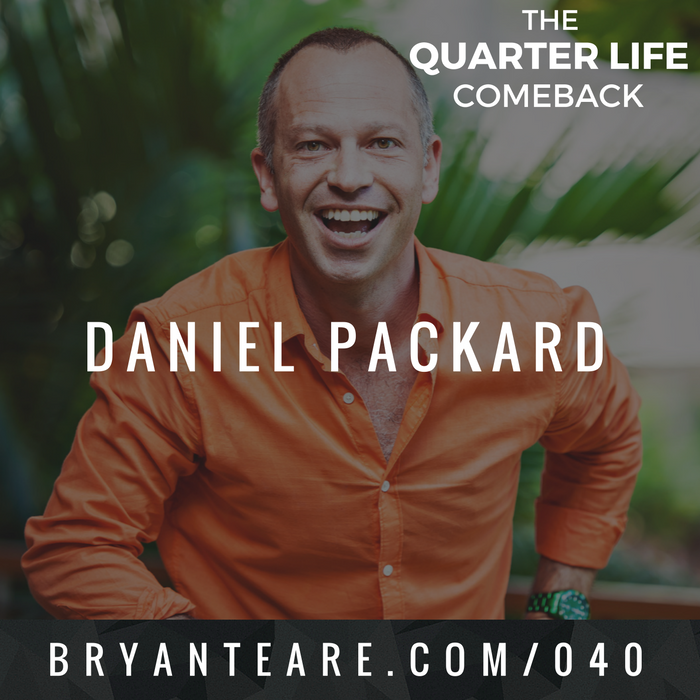 IN THIS EPISODE, YOU WILL LEARN:
How to start attracting more love into your life
What does self-love actually mean and how do we develop it?
The difference between self-love and self-indulgence
How to know if you really love someone (this is a big one)
Why you don't need to add more love into your life
The real reason you're lacking love
RESOURCES & LINKS MENTIONED IN THIS EPISODE:
Finally, you can hang out with Daniel on the various social media channels below:
THANKS FOR LISTENING!
If you enjoyed this episode, shoot me a tweet @BryanTeare and let me know your biggest takeaways. Feel free to share it around with your friends so they can benefit from the podcast as well.
Also, I'd be really grateful if you could leave an honest rating & review for The Quarter Life Comeback on iTunes. They're extremely helpful in terms of the rankings and visibility of the show, and I read each and every one of them personally 🙂
Finally, don't forget to subscribe on iTunes, Stitcher, SoundCloud or TuneIn to receive new episodes as soon as they go live!
Thanks again for joining me on the show, Daniel, and for sharing your expertise.
P.S. Want to support The Quarter Life Comeback? Now you can by becoming a patron! Click here to learn more.
Intro by Daniella Pellegrini | Music Credit: CharlestheFirst – Letting Go
READY TO CREATE YOUR COMEBACK?
Sign up below to get even more episodes like this as soon as they go live! You'll also receive exclusive subscribers-only content, news, and updates on products and services via email. Unsubscribe at any time.