Note from the host: Ready to create your own quarter life comeback? Get exclusive subscribers-only content and other cool stuff for rocking your journey by [cp_modal id="cp_id_43e62″]clicking here. [/cp_modal]
Today I'm excited to welcome Stefanie O'Connell to The Quarter Life Comeback podcast.
Stefanie O'Connell is a millennial money expert, speaker and author of The Broke and Beautiful Life.
Back in 2008, Stefanie graduated college with a degree in drama and boarded a plane to the Philippines as a cast member on the international tour of Cinderella the musical.
But upon returning home, she suddenly faced the reality of being a young, recently unemployed actress at the height of the financial crisis. She found herself stuck at the intersection of "starving artist" and "living the dream".
Stefanie didn't want to choose between pursuing a career that she loved and financial freedom, so she started learning about personal finance and sharing with others along the way.
Today, Stefanie is dedicated to helping young adults achieve financial greatness and uses her love of theatre and storytelling to teach to young audiences online, in media and all over the world how to leverage the powerful tools of personal finance and entrepreneurship to build a life on their terms.
"Money buys you options, and options are awesome" (Tweet this)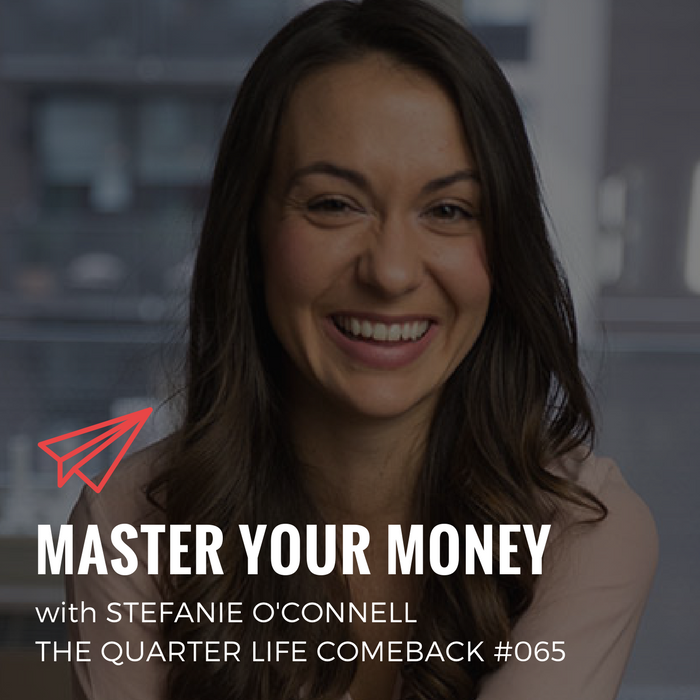 IN THIS EPISODE, YOU WILL LEARN:
The difference between doing what you love vs. having a lifestyle you love
Is it possible to do what you love and make money?
The right time to follow your passion (and what to do first)
Smart tips for choosing a side gig
What we should be doing with our money in our twenties
Step 1 in becoming more financially secure
How to negotiate a raise at your 9-5 job
RESOURCES & LINKS MENTIONED IN THIS EPISODE:
Finally, you can hang out with Stefanie on the various social media channels below:
Website | Twitter | Facebook | Instagram | YouTube | Pinterest
THANKS FOR LISTENING!
If you enjoyed this episode, shoot me a tweet @BryanTeare and let me know your biggest takeaways. Feel free to share it around with your friends so they can benefit from the podcast as well.
Also, I'd be really grateful if you could leave an honest rating & review for The Quarter Life Comeback on iTunes. They're extremely helpful in terms of the rankings and visibility of the show, and I read each and every one of them personally 🙂
Finally, don't forget to subscribe on iTunes, Stitcher, SoundCloud or TuneIn to receive new episodes as soon as they go live!
Thanks again for joining me on the show, Stefanie, and for sharing your story.
P.S. Want to support The Quarter Life Comeback? Now you can by becoming a patron! Click here to learn more.
Intro by Daniella Pellegrini | Music Credit: CharlestheFirst – Letting Go
READY TO CREATE YOUR COMEBACK?
Sign up below to get even more episodes like this as soon as they go live! You'll also receive exclusive subscribers-only content, news, and updates on products and services via email. Unsubscribe at any time.