Today I'm excited to share my interview with Zephan Blaxberg on the Year of Purpose podcast.
I was fortunate enough to be a guest on Zephan's show a few weeks back, and decided to share it with you rather than bringing on a new guest this week.
In case you missed it, Zephan is a previous guest of The Quarter Life Comeback podcast, where we discussed his quarter life journey of going from unhappy employee to self-employed entrepreneur, traveler and podcaster. His work has even been featured in the White House!
In this interview, we switch roles as Zephan interviews me about my story so far as I've moved from the corporate engineering world to become a coach and podcast host (including all the stepping stones in between).
I get pretty vulnerable in this one, sharing things I haven't shared elsewhere before, including some of the unsexy parts of the story nobody sees. If you think the path to discovering and then living your purpose is easy, you need to give this one a listen.
Alright, let's go check out the interview…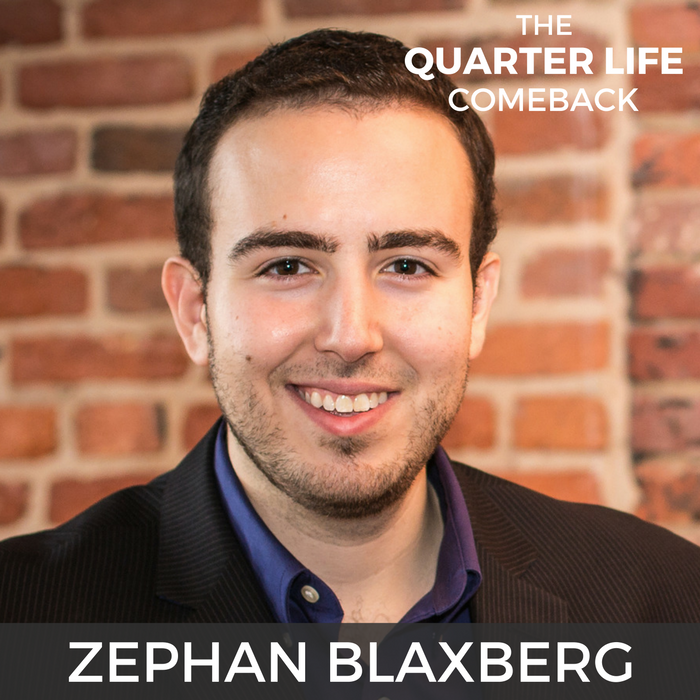 "The worst that can happen is better than you think" (Tweet this)
IN THIS EPISODE, YOU WILL LEARN:
The moment I decided to quit my job
My Dad's 3 reasons to quit your job
Why you shouldn't quit just yet
How to explain your dreams to your parents, partner or spouse
What I learned from traveling solo
RESOURCES & LINKS MENTIONED IN THIS EPISODE:
Finally, if you aren't already, you can hang out with me on the various social media channels below:
Website | Email | Twitter | Facebook | Instagram | YouTube | LinkedIn
THANKS FOR LISTENING!
If you enjoyed this episode, shoot me a tweet @BryanTeare and let me know your biggest takeaways. Feel free to share it around with your friends so they can benefit from the podcast as well.
Also, I'd be really grateful if you could leave an honest rating & review for The Quarter Life Comeback on iTunes. They're extremely helpful in terms of the rankings and visibility of the show, and I read each and every one of them personally 🙂
Finally, don't forget to subscribe on iTunes, Stitcher, SoundCloud or TuneIn to receive new episodes as soon as they go live!
Thanks again for having me on the show, Zephan, and for sharing my story.
P.S. Want to support The Quarter Life Comeback? Now you can by becoming a patron! Click here to learn more.
Intro by Daniella Pellegrini | Music Credit: CharlestheFirst – Letting Go
READY TO CREATE YOUR COMEBACK?
Sign up below to get even more episodes like this as soon as they go live! You'll also receive exclusive subscribers-only content, news, and updates on products and services via email. Unsubscribe at any time.