Today I'm excited to welcome Caroline Beaton to The Quarter Life Comeback podcast.
Caroline is the perfect guest for the show, as she's both an expert on millennials as well as a quarter life comeback success story herself!
After coming across one of her articles and doing my research (which is the professional term for social media stalking), I realized how awesome Caroline's story was and immediately reached out to have her on the show.
Caroline moved to Canada after graduating and doing a bit of traveling, but soon found herself unhappy in her work situation. She subsequently created herself a 4-month bootcamp for getting out of her quarter life crisis and creating her ideal life, and has gone from secretary to self-employed at age 24!
Caroline now writes about the psychology of millennials at work for some of the biggest publications in the world, including Forbes, The Huffington Post and Psychology Today.
Alright, let's go hang out with Caroline…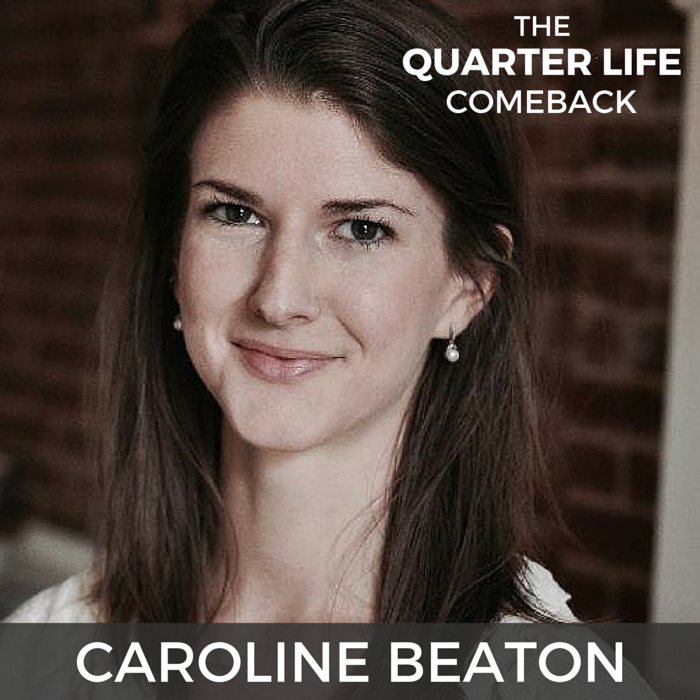 "Millennials need to understand what they want from their lives" (Tweet this)
IN THIS EPISODE, YOU WILL LEARN:
Caroline's 6-step bootcamp for going from secretary to her own boss at 24
Why the quarter life crisis has become so common (and why it's actually essential)
Can you have a life you love AND a successful career?
How to fuel and integrate multiple passions
When you absolutely SHOULDN'T take the leap
A surprising finding about millennials at work
RESOURCES & LINKS MENTIONED IN THIS EPISODE:
Finally, you can hang out with Caroline on the various social media channels below (trust me on the Instagram):
Website | Twitter | Facebook | Instagram | LinkedIn
THANKS FOR LISTENING!
If you enjoyed this episode, shoot me a tweet @BryanTeare and let me know your biggest takeaways. Feel free to share it around with your friends so they can benefit from the podcast as well.
Also, I'd be really grateful if you could leave an honest rating & review for The Quarter Life Comeback on iTunes. They're extremely helpful in terms of the rankings and visibility of the show, and I read each and every one of them personally 🙂
Finally, don't forget to subscribe on iTunes, Stitcher or TuneIn to receive new episodes as soon as they go live!
Thanks again for joining me on the show, Caroline, and for sharing your story.
P.S. Want to support The Quarter Life Comeback? Now you can by becoming a patron! Click here to learn more.
Intro by Daniella Pellegrini | Music Credit: CharlestheFirst – Letting Go
READY TO CREATE YOUR COMEBACK?
Sign up below to get even more episodes like this as soon as they go live! You'll also receive exclusive subscribers-only content, news, and updates on products and services via email. Unsubscribe at any time.