Note from the host: Ready to create your own quarter life comeback? Get exclusive subscribers-only content and other cool stuff for rocking your journey by [cp_modal id="cp_id_43e62″]clicking here. [/cp_modal]
Today I'm excited to welcome Dane Bergman to The Quarter Life Comeback podcast.
Now while Dane and I have become pretty good friends over the last year or so, we've actually never met each other in person. Which is probably a good thing, as Dane doesn't stay in one place for very long.
One of the most common dreams of Quarter Lifers has got to be to be able to travel and make money full time. I know I've thought about it. Well, Dane is pretty much living this dream!
And just as we discuss in this episode, you can too if you really want to.
Dane was one of the first people I thought about when planning guests for the podcast and I'm excited to share his story with you. Anyway, enough from me, let's get to the call…
"You get a better perspective of how beautiful people really are." (Tweet this)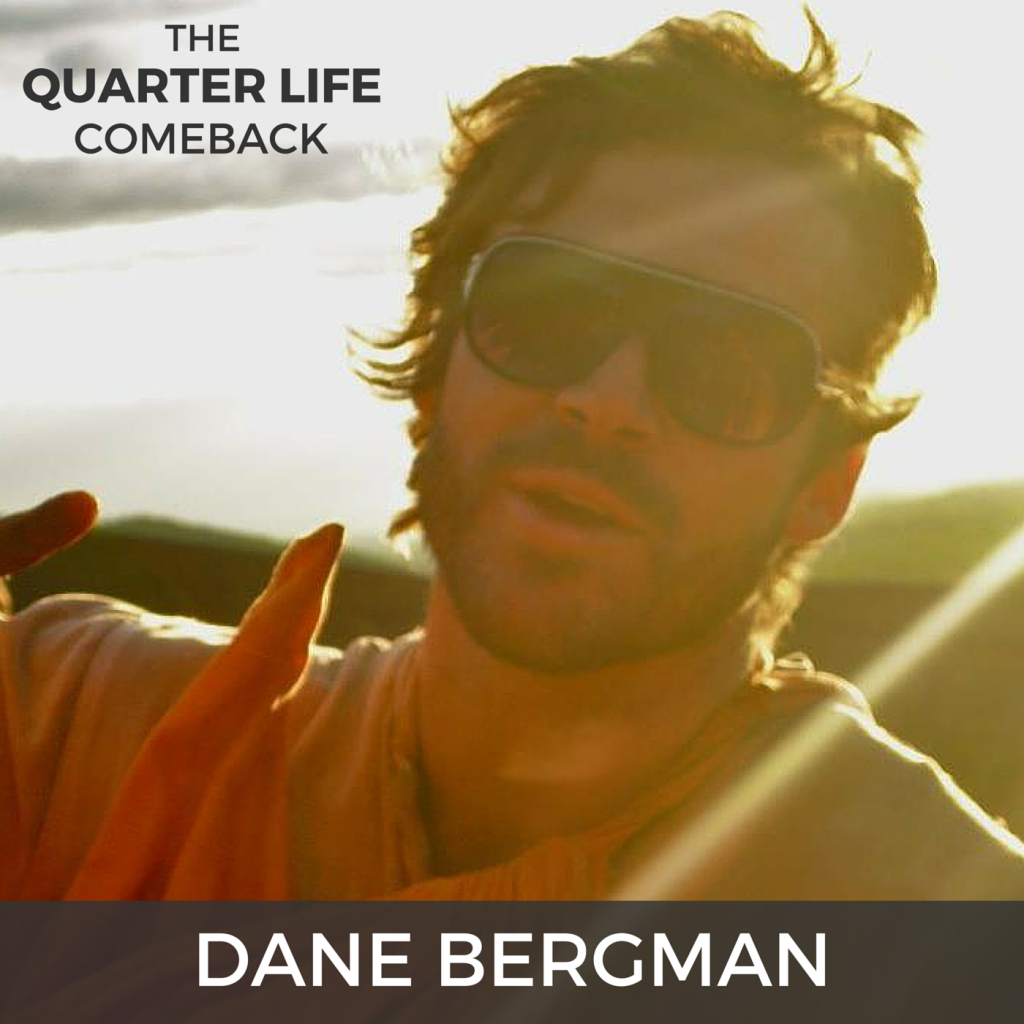 IN THIS EPISODE, YOU WILL LEARN:
How Dane first started traveling
Does long-term travel mean you're running from something?
How to know if long-term travel is for you
Tips for getting started
The best places he's ever been
RESOURCES & LINKS MENTIONED IN THIS EPISODE:
Finally, you can hang out with Dane on his various social media channels below:
Website | Facebook | Twitter | Instagram | Email
THANKS FOR LISTENING!
If you enjoyed this episode, shoot me a tweet @bryanteare and let me know your biggest takeaways. Feel free to share it around with your friends so they can benefit from the podcast as well.
Also, I'd be really grateful if you could leave an honest rating & review for The Quarter Life Comeback on iTunes. They're extremely helpful in terms of the rankings and visibility of the show, and I read each and every one of them personally 🙂
Finally, don't forget to subscribe on iTunes or Stitcher to receive new episodes as soon as they go live!
Thanks again for joining me on the show, Dane!
P.S. Want to support the show? Now you can become a Quarter Life Comeback patron! Click here to learn more.
Music Credit: CharlestheFirst – Letting Go
READY TO CREATE YOUR COMEBACK?
Sign up below to get even more episodes like this as soon as they go live! You'll also receive exclusive subscribers-only content, news, and updates on products and services via email. Unsubscribe at any time.