Today I'm back with part 2 of my interview with Craig Wilkinson on The Quarter Life Comeback podcast.
In case you missed it, you can check out part 1 here where Craig and I discussed what it means to be excellent, why most of us settle for mediocrity & how to get out of that, as well as the first five keys to living a life of excellence.
In this part of the interview, we dive into the last 5 keys to excellence. I also asked Craig about what he thought were the biggest challenges and opportunities for quarter lifers in today's world, as well as his tips for finding your own mentor.
And, as I ask all guests, he shares his one action step to take this week to start creating your Quarter Life Comeback.
Alright, let's hear from Craig…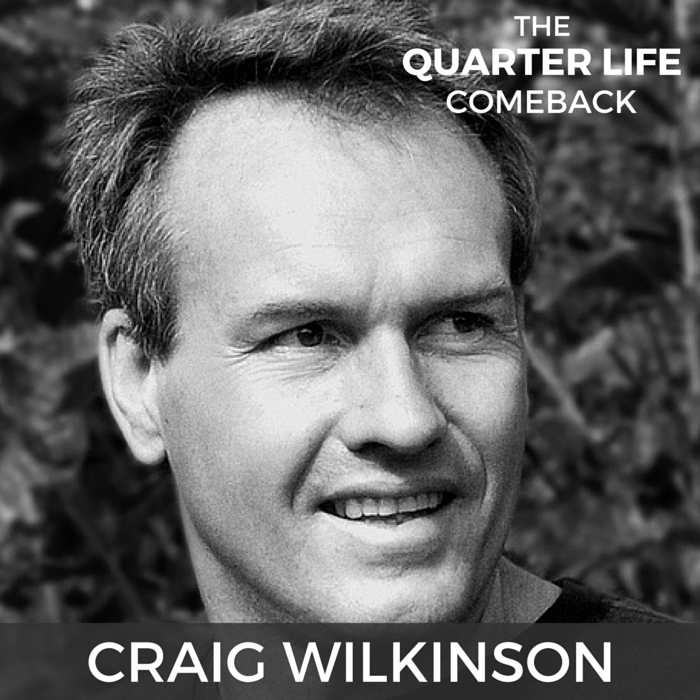 "You never achieve true excellence by staying in your comfort zone." (Tweet this)
IN THIS EPISODE, YOU WILL LEARN:
How to eliminate distractions that aren't serving your goals
Why you need to start building a tribe to help you succeed
How to know when to quit or when to keep going
How to find a mentor
The biggest challenge and opportunity for quarter lifers today
RESOURCES & LINKS MENTIONED IN THIS EPISODE:
Finally, you can hang out with Craig on the various social media channels below:
THANKS FOR LISTENING!
If you enjoyed this episode, shoot me a tweet @BryanTeare and let me know your biggest takeaways. Feel free to share it around with your friends so they can benefit from the podcast as well.
Also, I'd be really grateful if you could leave an honest rating & review for The Quarter Life Comeback on iTunes. They're extremely helpful in terms of the rankings and visibility of the show, and I read each and every one of them personally 🙂
Finally, don't forget to subscribe on iTunes or Stitcher to receive new episodes as soon as they go live!
Thanks again for joining me on the show, Craig, and for sharing your expertise.
P.S. Want to support The Quarter Life Comeback? Now you can by becoming a patron! Click here to learn more.
Intro by Daniella Pellegrini | Music Credit: CharlestheFirst – Letting Go
READY TO CREATE YOUR COMEBACK?
Sign up below to get even more episodes like this as soon as they go live! You'll also receive exclusive subscribers-only content, news, and updates on products and services via email. Unsubscribe at any time.