Today I'm excited to welcome Joseph Kennedy to The Quarter Life Comeback podcast.
Joseph is the author of Stingy Nomad; a practical, simple guide to becoming a digital nomad, working abroad and being your own boss.
But just two years ago, Joseph was like a lot of quarter lifers out there: stuck in a job which made him miserable. After getting to a point where he decided enough was enough, Joseph took a long look at himself and committed to making a change to create the lifestyle he'd dreamed of.
For him, this means having the time and freedom to travel the world and work from anywhere. Joseph now shares how he did so in his book Stingy Nomad. After he sent me a copy to read, I got him to come on the show to share these tips so that you can make a similar change in your life.
Alright, let's go hang out with Joseph…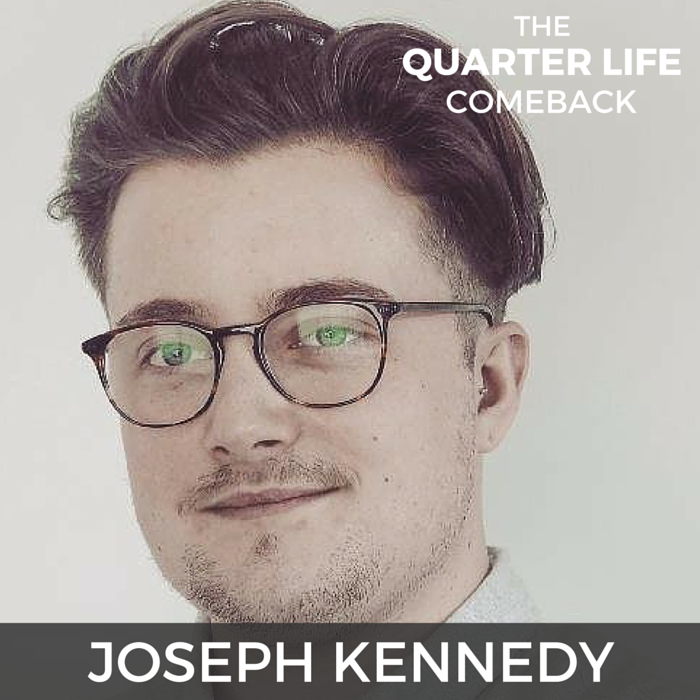 "In a perfect world everyone would be traveling and sharing stories" (Tweet this)
IN THIS EPISODE, YOU WILL LEARN:
How to negotiate flexible working conditions with your current employer
Who the digital nomad lifestyle is best suited for
How to maintain social relationships while living and working abroad
How to save money for travel using "Power Saving Mode"
The most under-utilised way to travel cheap and live for free
RESOURCES & LINKS MENTIONED IN THIS EPISODE:
Finally, you can hang out with Joseph on the various social media channels below:
Website | Twitter | Facebook | Instagram
THANKS FOR LISTENING!
If you enjoyed this episode, shoot me a tweet @BryanTeare and let me know your biggest takeaways. Feel free to share it around with your friends so they can benefit from the podcast as well.
Also, I'd be really grateful if you could leave an honest rating & review for The Quarter Life Comeback on iTunes. They're extremely helpful in terms of the rankings and visibility of the show, and I read each and every one of them personally 🙂
Finally, don't forget to subscribe on iTunes, Stitcher or TuneIn to receive new episodes as soon as they go live!
Thanks again for joining me on the show, Joseph, and for sharing your story.
P.S. Want to support The Quarter Life Comeback? Now you can by becoming a patron! Click here to learn more.
Intro by Daniella Pellegrini | Music Credit: CharlestheFirst – Letting Go
READY TO CREATE YOUR COMEBACK?
Sign up below to get even more episodes like this as soon as they go live! You'll also receive exclusive subscribers-only content, news, and updates on products and services via email. Unsubscribe at any time.