Note from the host: Ready to create your own quarter life comeback? Get exclusive subscribers-only content and other cool stuff for rocking your journey by [cp_modal id="cp_id_43e62″]clicking here. [/cp_modal]
Today I'm excited to welcome Nathan Hirsch to The Quarter Life Comeback podcast.
Nathan Hirsch has been an entrepreneur in the eCommerce industry since 2009 and has grown into a leading expert in the field with experience managing multi-million dollar businesses.
Nathan started by selling textbooks out of his college dorm room and hired his first employee before he was legally allowed to drink. He then founded and grew an Amazon store to reach $4.0 million in sales before moving into the Chief Operating Officer role.
After deciding that there must be a better way for eCommerce companies to hire remote workers, Nathan founded FreeeUp, a rapidly growing company providing remote workers for hundreds of clients.
"If you're willing to work hard, anyone can do it" (Tweet this)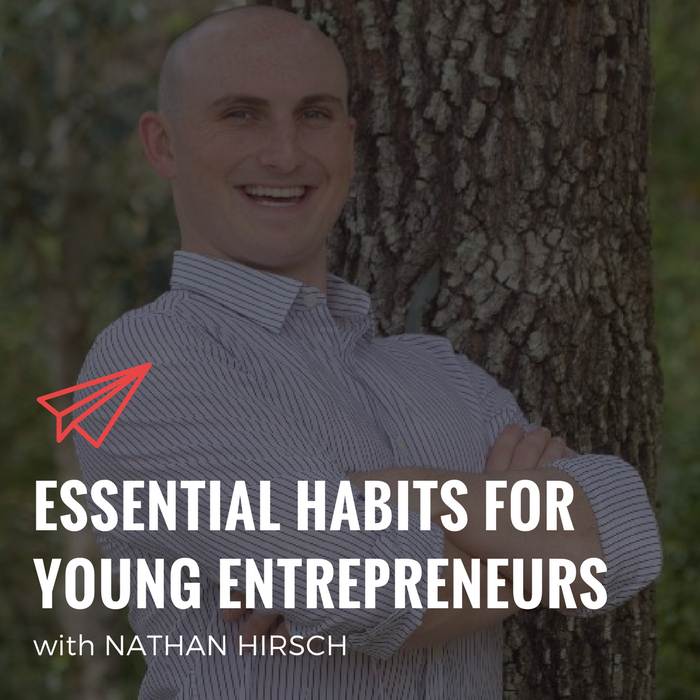 IN THIS EPISODE, YOU WILL LEARN:
Can anyone become an entrepreneur?
How to decide which business idea to work on
How to find a partner for your business idea
How to share your business idea without it getting stolen
How to test your idea before going all in
The essential habits for young entrepreneurs today
How to balance working hard with a freedom-based lifestyle
RESOURCES & LINKS MENTIONED IN THIS EPISODE:
Finally, you can hang out with Nathan on the various social media channels below:
Website | Email | Twitter | Facebook | LinkedIn
THANKS FOR LISTENING!
If you enjoyed this episode, shoot me a tweet @BryanTeare and let me know your biggest takeaways. Feel free to share it around with your friends so they can benefit from the podcast as well.
Also, I'd be really grateful if you could leave an honest rating & review for The Quarter Life Comeback on iTunes. They're extremely helpful in terms of the rankings and visibility of the show, and I read each and every one of them personally 🙂
Finally, don't forget to subscribe on iTunes, Stitcher, SoundCloud or TuneIn to receive new episodes as soon as they go live!
Thanks again for joining me on the show, Nathan, and for sharing your story.
P.S. Want to support The Quarter Life Comeback? Now you can by becoming a patron! Click here to learn more.
Intro by Daniella Pellegrini | Music Credit: CharlestheFirst – Letting Go