Note from the host: Ready to create your own quarter life comeback? Get exclusive subscribers-only content and other cool stuff for rocking your journey by [cp_modal id="cp_id_43e62″]clicking here. [/cp_modal]
Today I'm excited to welcome Awilda Rivera to The Quarter Life Comeback podcast.
Awilda Rivera is success coach, yogi and spiritual advisor.
Awilda began her career studying law. However, in her late 20s, she experienced a reawakening that opened her eyes to the startling reality that people all around her (herself included) were yearning for something more.
She realized that she wanted more money, freedom, direction. She wanted to know that she was making an impact in people's lives. Ultimately, she wanted to be SUCCESSFUL, and she wanted to help others be successful too.
At a young age, Awilda understood the importance of giving back and being a resource to those in need. Now, her mission is to provide others with the tools & support they need to experience the Success they desire NOW.
"Becoming your own boss is the best thing and the scariest thing" (Tweet this)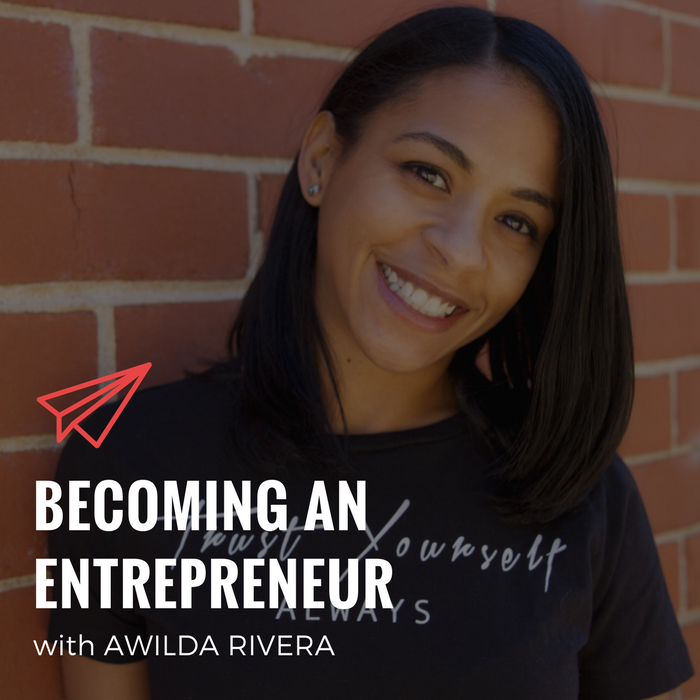 IN THIS EPISODE, YOU WILL LEARN:
How to balance your time between multiple responsibilities
How to create boundaries to achieve your goals faster
The most dangerous thing you can do when starting your own business
What to do before creating a business plan
3 common pitfalls when becoming an entrepreneur and how to avoid them
How to use small-scale projects for large-scale growth
RESOURCES & LINKS MENTIONED IN THIS EPISODE:
Finally, you can hang out with Awilda on the various social media channels below:
Website | Email | Facebook | Instagram | LinkedIn
THANKS FOR LISTENING!
If you enjoyed this episode, shoot me a tweet @BryanTeare and let me know your biggest takeaways. Feel free to share it around with your friends so they can benefit from the podcast as well.
Also, I'd be really grateful if you could leave an honest rating & review for The Quarter Life Comeback on iTunes. They're extremely helpful in terms of the rankings and visibility of the show, and I read each and every one of them personally 🙂
Finally, don't forget to subscribe on iTunes, Stitcher, SoundCloud or TuneIn to receive new episodes as soon as they go live!
Thanks again for joining me on the show, Awilda, and for sharing your story.
P.S. Want to support The Quarter Life Comeback? Now you can by becoming a patron! Click here to learn more.
Intro by Daniella Pellegrini | Music Credit: CharlestheFirst – Letting Go
READY TO CREATE YOUR COMEBACK?
Sign up below to get even more episodes like this as soon as they go live! You'll also receive exclusive subscribers-only content, news, and updates on products and services via email. Unsubscribe at any time.